Creating a Dynamic Online Presence for Noémie Yoga
Noémie isn't just a Yoga teacher; she's a catalyst for personal growth and well-being. With a decade of immersive practice and teaching, she encourages a yoga journey filled with mindfulness and self-discovery. However, her lack of an online platform limited her ability to communicate with her students and reach out to a broader audience.
We partnered with Noémie to shape a magnetic brand identity that encapsulates her distinct approach to yoga. Additionally, we constructed a user-friendly booking platform that not only expands her reach but also simplifies the booking process, offering her students an effortless pathway to wellness and self-discovery.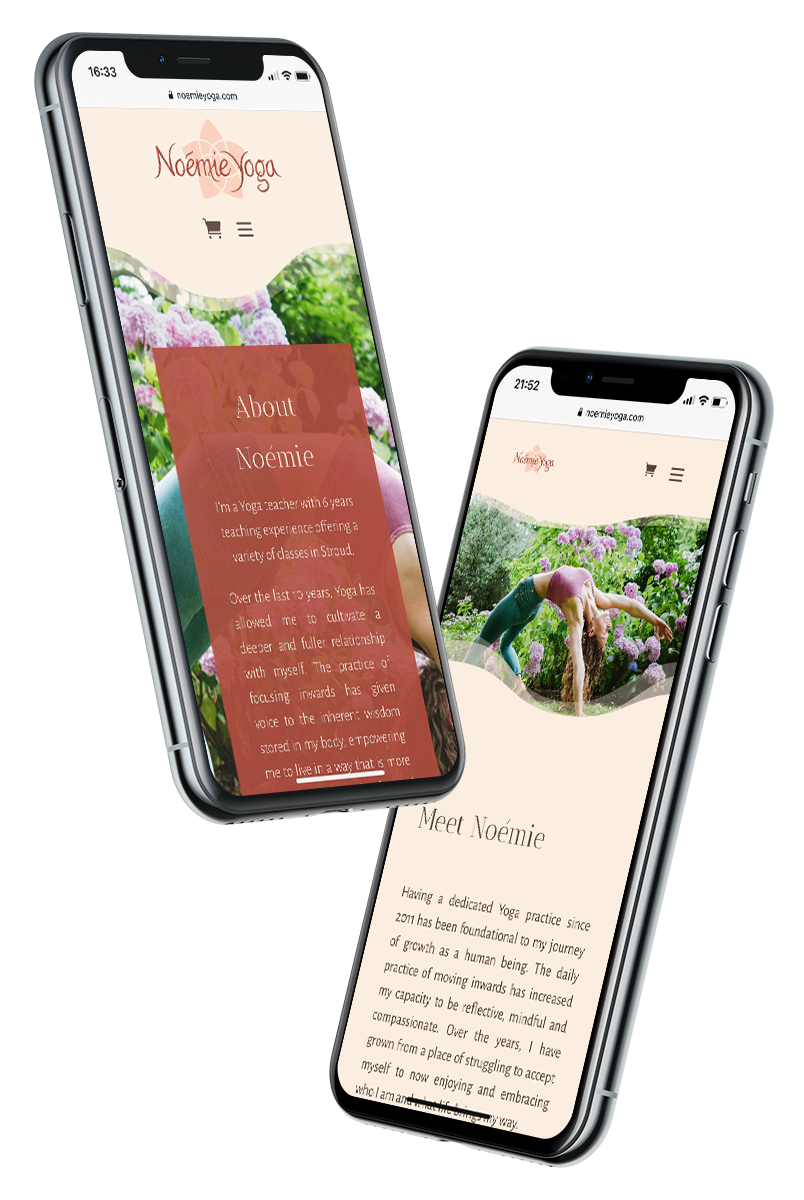 Turning Anna's Passion Into a Successful Business
Anna Czajka isn't just a designer; she's an artist of interiors with a fresh MBA and a knack for blending functionality and beauty. For years, she'd been the go-to designer among her circle of friends and family, known for creating spaces that not only look stunning but also breathe life into every corner. 
As Anna was gearing up to share her unique design philosophy with a wider world, she felt the constraints of lacking a professional platform. That's where we stepped in. Our collaboration with Anna transformed her passion into a full-fledged business, equipped with the tools necessary to attract, engage, and convert potential clients, effectively extending her reach and amplifying her impact
Ready to elevate your brand to new heights? Let's start with a conversation. Our discovery call is a no-strings-attached opportunity to explore how we can help transform your vision into a compelling reality. This is where your journey begins. Click below, and let's start crafting your success story together.